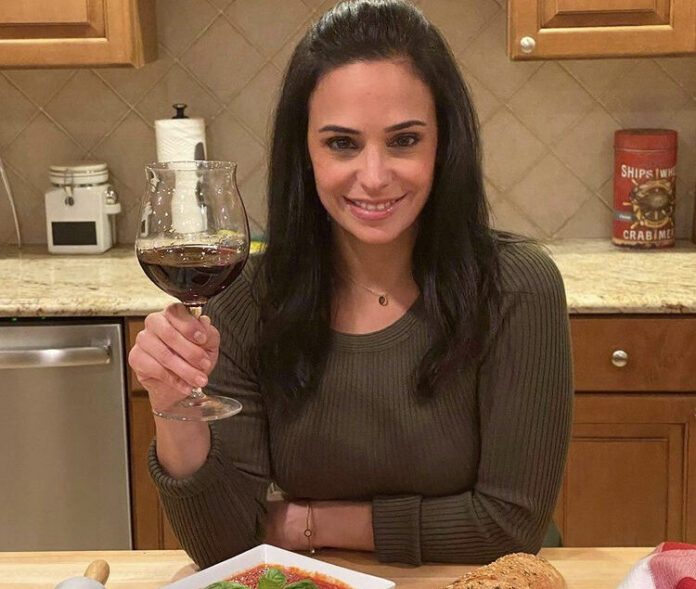 BAYSIDE, NY (USA) – The myth of tricolor food and wine, is shining more than ever in USA.
The standard-bearer of Italian-American cuisine remain pizza and spaghetti, with an increasingly space in the search for regional cuisine,  thanks  to DOP, IGP products and  to the great wines made in Italy.
And so, more than in the past, we go in search of true Italian agri-food excellence, for the preparation of recipes from the beautiful country. The US is the leading export market for Parmigiano Reggiano, with 20% of total exports equal to about 12 thousand tons of product; moreover, USA are the first market for Brunello di Montalcino wine yet, with catering historically the natural channel for the penetration of our wines in the USA, primarily New York.

The growth of Made in Italy quality is also because of to the dishes posted on social media by professional chefs and amateur cooks.
This trend has grown during the year of the pandemic, where more free time due to lockdowns has brought out the desire to get in the kitchen.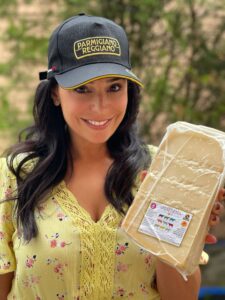 As in the case of Danielle Caminiti, a lawyer from the state of New York, of Italian origins, who, not being able to go to court, gave vent to her true passion for cooking, especially the Italian one. In a short time she has become a web star (instagram – facebook- sito internet –youtube).
"Cooking has always been "in my blood," so to speak.  Growing up Italian-American on both sides, I was blessed to have had wonderful chef role models in my mom, grandmothers and aunts in a closely knit family. It was not so much that I was ever "taught" to cook, it was that I "learned" to cook by osmosis and asking questions. I'm by no means a professional chef as I'm formally trained in law (and mothering). It wasn't until Covid hit that I actually had more time to pursue my passion some more. With everything else being so beyond my control, the kitchen was actually the one place that was a source of empowerment for me".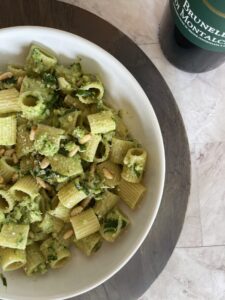 So, in the year of the pandemic he cooked a lot and posted his dishes on social media, in particular instagram, made direct on zoom, creating a real community of fans of Italian cuisine.
"Like many, I tried to make the best of a terrible situation. I feel blessed to have had the means to have healthy food to begin with, which many people either do not have or choose not to have, and being creative and ingenious with different recipes, while feeding others was and is very fulfilling to me, so yes".
Plate by plate, his followers are growing and very different: "My followers are a variety of people the globe who appreciate good food and drink and a good laugh. Many of them communicate with me in other languages including emoji-ese (which I try and find time to Google translate and communicate back or emoji-ese in return) and I believe my food posts surpass all language barriers. Food is magical in that brings people together, especially nowadays when everything else seems like there is such a divide".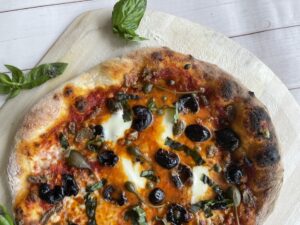 What US foodlover think about italian cuisine? "Italian food is extremely popular in the US. Of course, pizza and pasta are universal, but Italian food is so much more that that. I think for people who have not had the privilege of visiting Italy, their view of Italian food may be more that of Italian-American food, which is still delicious as well but it's much different. They may not know that Italian food is very nuanced, as Italians are provincial. I enjoy Italian food and wine from all regions and try to bring that appreciation of it in my cooking and baking. Even though I know a great deal from visiting various parts of Italy many times, there is so much more to learn from Italian locals in the smallest of villages, and its my calling to spread that knowledge to others".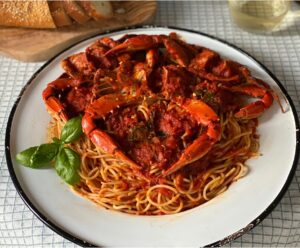 In her foods there is always a lot of Italy, but which is their origin? "My family is from Southern Italy, mainly Naples (Nola and Campobasso) and on my father's father's side from Sicily (Messina). I grew up in a two-family house with my maternal grandparents. My Nana, who was all of 4'10" tall, was a magnificent cook. Her father, my great-grandfather, who I never got to meet, owned a famous restaurant named Carmine's in downtown Manhattan's Little Italy which was right across the street from the Criminal Court building for 35 years. She learned much of her culinary skills from him, in and out of the restaurant".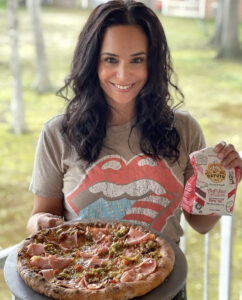 In Danielle's photos we see zeppole, linguine and paccheri, friselle, taralli and other: but what is your favorite Italian food? "My favorite Italian food is pizza napoletana and linguine with crabs. I love all forms of pizza. The best pizza I ever had was in Naples, Italy (and I'm only saying that because it's true (LOL)".
Then a great attention to agricultural materials (tomato, flour): "Ingredients matter. Fresh matters more. Hand grown matters the most. The first milk my son tasted was Italian milk when he was 1 and we were visiting. I love using locally sourced, organic ingredients and I always say if I ever hit the lottery I would live on a huge villa, farm, and vineyard in Campania, with have several wood-burning pizza ovens, and employing some Napoletano pizza chefs and special needs children".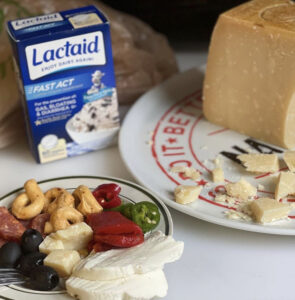 A great passion for the italians wine. "I enjoy so many wines, such as the 3 B's Brunello di Montalcino, Barolo, Barbaresco but also those of other regions and countries, such as Spanish Rioja and French Sancerre. One of the best wines that I ever had was in 2004 in Siena, Italy at a friend's house who grew his own Brunello di Montalcino grapes without sulfites that we have to endure in the US. The only headache the headache the next morning was deciding where to eat that day (LOL)".
And in Danielle's future, there is a project: "I'm happy to say that as of this writing my cookbook is 90% complete and I will keep you".
ITALIAN VERSION
Tribunale chiuso per pandemia. Così l'avvocato Usa Danielle Caminiti diventa una star del web con la cucina italiana della nonna
Informazione pubblicitaria